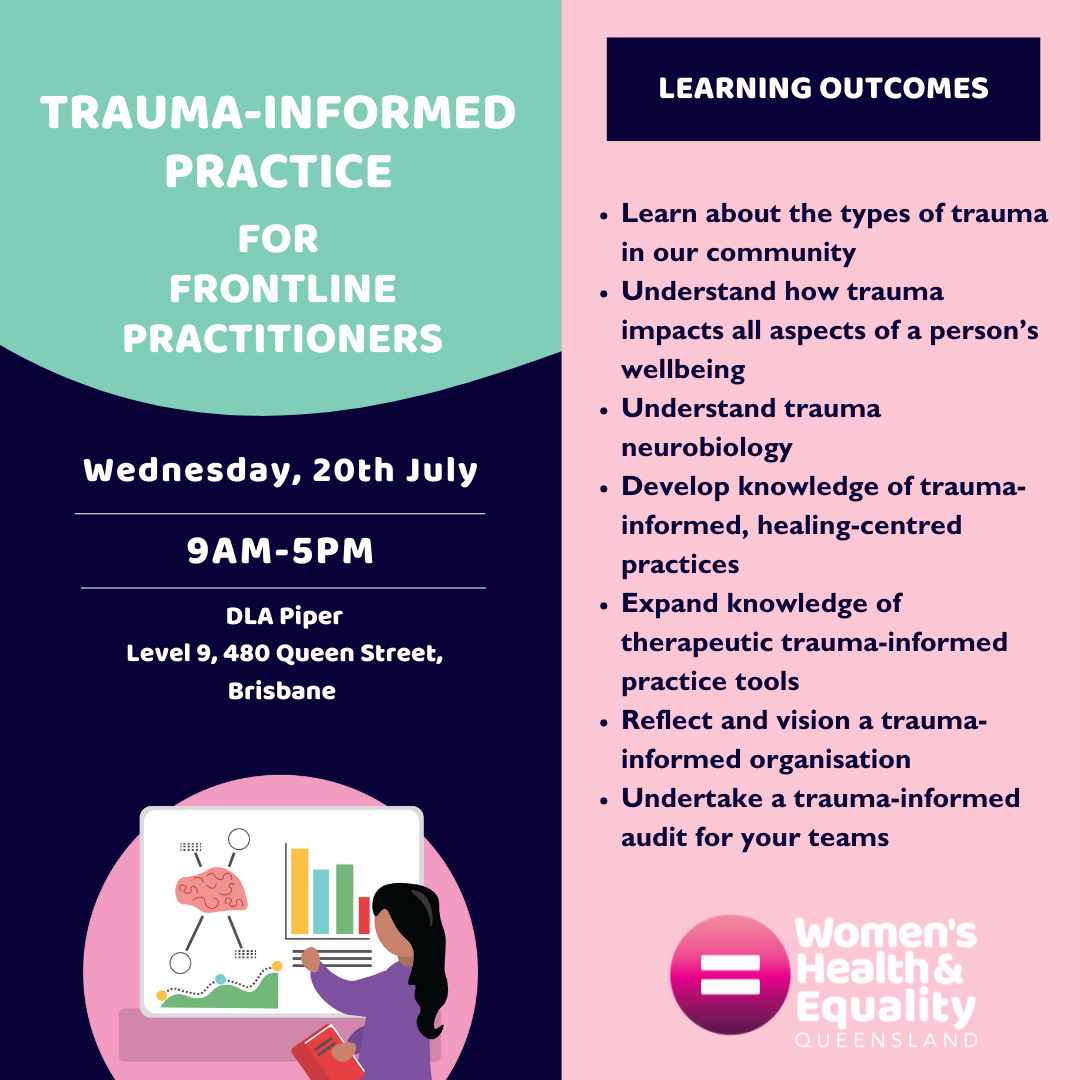 Are you a community legal centre lawyer or frontline worker? If so, join CLCQ for a masterclass on trauma-informed practice.
In this one-day masterclass you will:
Understand trauma theory and trauma neurobiology
Develop knowledge of trauma-informed, healing-centred practice
Expand knowledge of therapeutic trauma-informed practice tools
Gain confidence to implement therapeutic skills in diverse settings
This training will be facilitated by Women's Health and Equality Queensland. Women's Health and Equality Queensland (WHEQ) are leaders in women's health, gender equity and the primary prevention of violence in Queensland. We provide counselling, therapeutic groups & women's health services for women with experiences of violence, as well as professional education, community programs & structural reform.
For more information to or to express interest in registering for this masterclass – email communnications@communitylegalqld.org.au.  Registrations will only be accepted from Queensland Community Legal Centres and as numbers are limited, a maximum of two people from any one centre will be accepted.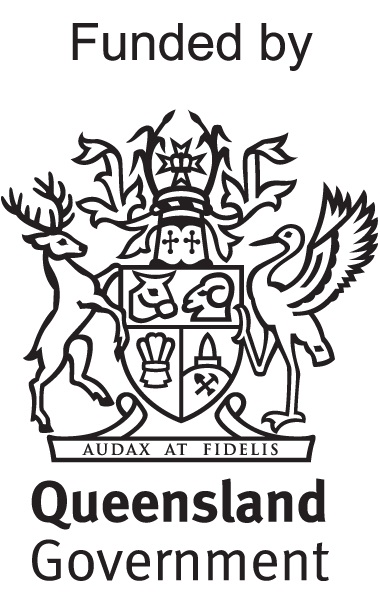 This masterclass has been generously funded by a grant from the Department of Justice and Attorney-General, Office for Women and Violence Prevention's 'Investing in Queensland Women' grant.
Event Details
Date: July 20, 2022
Time: 9am-5pm
Cost: $50 per person via EOI
Hosted by: Community Legal Centres Queensland
Venue: DLA Piper, Level 9, 480 Queen Street, Brisbane