According to Mental Health First Aid Australia and ABS Statistics, one in five Australians aged between 16-85 years of age experience some form of common mental illness in any one year.
Join Mark Watego, an Indigenous Mental Health First Aid Master trainer for MHFA Australia and owner of Meeting Place Consultancy, in this webinar to learn about recognising the signs and symptoms of anxiety and depression, how this impacts on work performance, and when to seek professional help.
Mark will also explore topics such as behavioural change, communication and a holistic view of wellbeing in the workplace.
This webinar will be presented as an interactive live session only – it will not be recorded. Please ensure you attend so you don't miss out!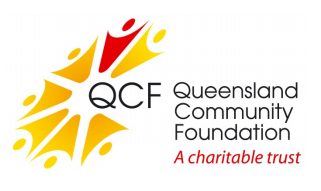 This webinar is part of CLCQ's Mental Health and Wellbeing CPD Program, developed to assist frontline CLC workers to manage the impacts of COVID-19, and supported by a grant from the Queensland Community Foundation. Keep an eye out for future webinars and face-to-face sessions in this series over the coming months.
Event Details
Date: October 25, 2021
Time: 1pm-2pm (Queensland time)
Cost: Free
Hosted by: Community Legal Centres Queensland
Venue: Online
Speakers
About the presenter:
Mark Watego is a proud Yugambeh/Bundjalung man from the Tweed/Gold Coast community. He is a husband, father, family man and business owner who has lived on the Coast all his life. Mark has spent the majority of his career in the community services sector in roles across aged care, Indigenous health and mental health first aid.
In 2018, Mark formed his company Meeting Place Consultancy, delivering training in the mental health and wellbeing space. He has had extensive experience in delivering training in remote Indigenous communities from the Torres Strait Islands to Northern Territory, South Australia and Western NSW and Western Australia.